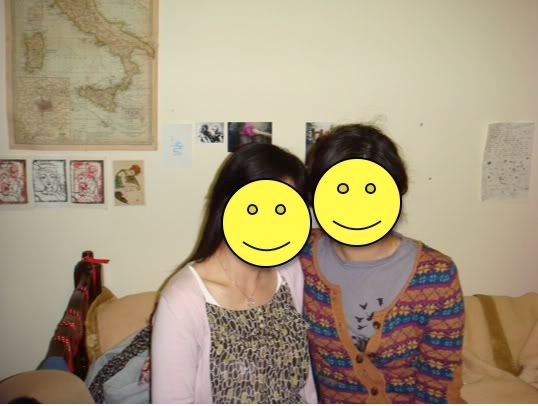 Yesterday at her friend's house, my mother was shown holiday pictures of her friend's family. Our family were in some of them, but she became distraught that she couldn't remember being there. I tell her it's ok, at least we have photographs to remind us.
This is not enough consolation. Mum panics that we didn't have any photos of her from when she had permed her hair last year, and that we never takes photos as a family anymore. She demands that we take one together right now. I tell her I've lent my camera to a friend and the other camera is out of battery. She demands I charge it right now. 
So finally at 11:30pm, we sit down on my bed in my messy room with things falling off the walls to take a quick snap. Mum was pleased with the results.